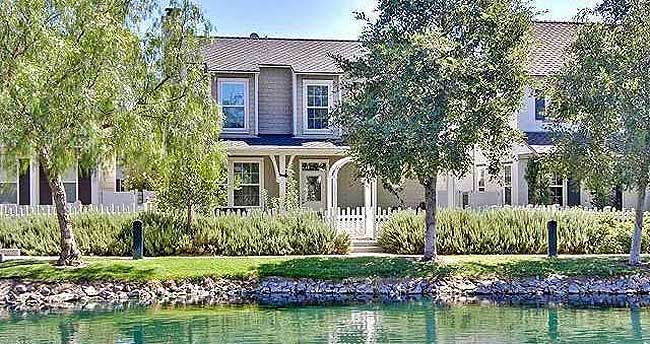 The Landing Tract Homes
The Landing Valencia Bridgeport CA tract, built by Richmond American Homes between  2000 and 2002, is located in the heart of Valencia Bridgeport and one of the jewels of Bridgeport Valencia CA Real Estate.
Valencia Bridgeport Tracts      Valencia Bridgeport Schools      The Landing Valencia Bridgeport Floor Plans
Many homes are located along the lake water edge and have beautiful views over the lake and mountains. These are  luxury homes,  beautifully appointed with designer touches. These two story detached homes are accessed from the street with garages facing the street. Fronts of homes are mostly located facing the water or greenbelt areas with walkways, parkland and fountains.  The Landing Valencia Bridgeport CA tract is within close proximity of the town center of Santa Clarita and many have splendid views of the water and mountains beyond.   
See The Landing Valencia Bridgeport Photo Gallery.
The Landing Valencia Bridgeport – Homes and Floor Plans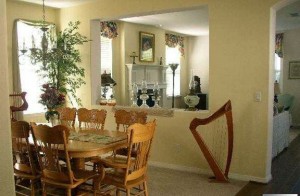 Residence 1: 2680 – 2839 sqft
Residence 2: 2840 sqft
Residence 3:  3150 sqft
View FLOOR PLANS!   The Landing Valencia Bridgeport Floor Plans.
The Valencia Bridgeport Home Owners Association fees  maintain the lovely common areas which include the parklands, Bridgeport Lake, Valencia paseos and the gorgeous recreation area where you will find a large swimming pool, a childrens pool, spa, fireplace, small boat dock and BBQ area as well as the huge clubhouse which can be used for large gatherings, parties or whatever you need.  The CC&R's keep the development at it's peak appearance at all times. 
Other Valencia Bridgeport Tracts
The Landing Valencia Bridgeport –  Tract Homes for Sale Now
[idx-listings linkid="93948″ count="5″ showlargerphotos="true"]
The Landing Valencia Bridgeport – Home Sales 
[idx-listings linkid="206266″ count="10″ showlargerphotos="true"]
The Landing Valencia Bridgeport – looking for Backup offers
[idx-listings linkid="206264″ count="50″ showlargerphotos="true"]
The Landing Tract Valencia Bridgeport -currently in escrow
[idx-listings linkid="206265″ count="50″ showlargerphotos="true"]
Valencia Bridgeport The Landing tract Homes recently Sold
[idx-listings linkid="206266″ count="50″ showlargerphotos="true"]
The Landing Valencia Bridgeport – Valencia CA Real Estate
Santa Clarita Real Estate and Homes – Pia Soper, Realty Executives