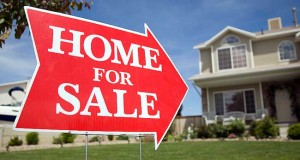 If you are looking for homes for sale in Santa Clarita Ca, you will find many ways to make your search easy by visiting the "homes for sale" button on the navigation bar above.  When looking for Santa Clarita real estate in the incorporated areas of the city, you will find homes for sale in Valencia Ca, Canyon Country Ca, Saugus Ca, and Newhall CA.
There are Santa Clarita real estate communities adjacent to and just outside the city limits in the unincorporated areas of Los Angeles County:   Homes for sale in Santa Clarita Ca in these communities are:  Stevenson Ranch, Castaic CA, Agua Dulce Ca homes for sale and Acton Ca homes for sale. While these Santa Clarita real estate  communities are part of the unincorporated area of Los Angeles County, they are often grouped under the name of the city of Santa Clarita, or the Santa Clarita Valley.
All homes for sale in Santa Clarita CA by clicking below. Then refine your search by typing "Santa Clarita" into the box and filling out your paramaters. Then save searches, favorites, print etc.
[idx-listings linkid="348670″ count="10″ showlargerphotos="true"]
Homes for sale in Santa Clarita – cities vs communities
While the use of  the official name " Santa Clarita" for the city is commonly used for looking at homes for sale in Santa Clarita,  it is still common practice within the city when referring to Santa Clarita CA, and particularly in the real estate community,  to use the names of the communities that existed within and outside the city boundaries prior to incorporation in 1987.   This often contributes to some confusion when making real estate searches.
The CITY OF SANTA CLARITA contains the communities mentioned above.  Many real estate portal sites and real estate agent sites,  incorrectly refer to the communities as cities.  We have attempted here to reduce the confusion.  Santa Clarita is the city; there are 8 communities; and each of the communities have neighborhoods (e.g. Valencia Bridgeport); each of the neighborhoods have tracts; the tracts have homes.
Homes for sale in Santa Clarita CA
Santa Clarita Real Estate and Homes – Pia Soper, Realty Executives Santa Clarita