Living in Valencia California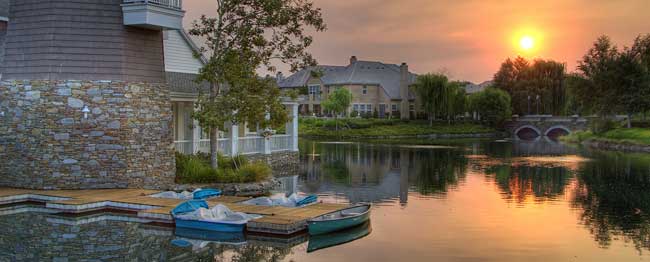 Valencia living can be a most enjoyable experience and it's beauty and lifestyle possibilities have been thought out in detail. Valencia California is an area of homes in a completely Master Planned Community within the city of Santa Clarita. Drafted in the early 1960's, the Valencia Master Plan was adopted in 1965 by the County Planning Commission and the first homes were built not long after. These homes, each designed beautifully for their time, continue to be maintained under resident controlled Homeowner's Associations which keep Valencia homes and neighborhoods in peak condition at all times.
Valencia neighborhoods are clean and neat and homes are consistently upgraded and well maintained. These homes, each designed beautifully for their time, in the most part continue to be maintained under resident controlled Homeowner's Associations which keep neighborhoods and homes in peak condition at all times. Valencia neighborhoods are consistently upgraded and well maintained.
Road planning within Valencia is being expertly guided. Since the Valencia Town Center, Valencia Marketplace, Valencia Industrial Center, Valencia Gateway Commerce Center, as well as the 14 and 5 freeways attract considerable cross-valley traffic, each neighborhood of Valencia has been beautifully planned with quiet neighborhood streets feeding into collector streets, which lead onto arterial roads and freeways. Through traffic in Valencia is routed around neighborhoods and not through the neighborhoods themselves which adds to safety as well as serenity of Valencia living and lifestyle.
Valencia Paseo System

Valencia living is made all the more pleasant because the Valencia homes and neighborhoods are connected with paseos, which are walkways and trails which wind through and around neighborhoods and also ramble through nature preserves and along the environmentally protected Santa Clara River and San Francisquito Creek. Children and adults alike, can roller-skate, bike, and run safely through neighborhoods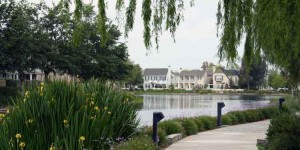 away from traffic while at the same time having safe access to parks, schools and shopping areas.
The beautifully designed neighborhoods and Valencia homes are complemented by other facilities which make for an outstanding way of life. These include well placed shopping areas, a large Valencia shopping Mall, houses of worship,neighborhood recreation centers, childcare centers and the Gateway which is the largest center for business and technology in Los Angeles County. All are connected with the Valencia Paseo System.
To view the system please click on Valencia Paseo System and Map here.
Health Care
Outstanding health care is available at Henry Mayo Newhall Memorial Hospital. Golf courses include: Valencia Country Club, Executive at Vista Valencia and the Valencia Westridge TCP Golf Course. The latter is an 18 hole Tournament Players Club championship golf course on 208 acres and is open to the public. These add greatly to the Valencia living experience.
Valencia Schools
Valencia CA Schools are the pride of the area. Many families settle in the Santa Clarita Valley for its schools. Standardized test scores place the majority in the top ten percent in California and many have earned the distinction of California Distinguished Schools award as well as National Blue Ribbon honors. If you want to find a home in the attendace boundary of a particular school please click here. Homes for sale near Santa Clarita Schools.
Valencia Recreation
Valencia's location makes Valencia living easy in Southern California. It's location places it within easy driving distances of beaches, lakes and mountains. The closest are all reachable within 45 minutes. Castaic Lake is open to camping, fishing and boating. Lake Piru is open for camping, fishing, boating and off road vehicle trails in the Los Padres National Forest. Ventura beaches and Ventura pier are reached along highway 126 which makes its way through a picturesque valley of local orange and avocado groves. Ocean fishing, harbor cruises and diving can be enjoyed by taking fishing expeditions from Oxnard, Ventura or Santa Barbara out into the Santa Barbara Channel and beyond. Skiing can be enjoyed at Mountain High during the winter season and is accessed along highway 138 past Palmdale skirting the Mohave Desert. For hiking and mountain biking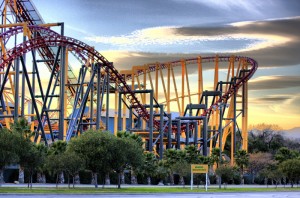 there are endless trails in the Los Padres National Forest and Angeles National Forest.
If you are looking for some thrills in your Valencia living experience, you can enjoy that at Six Flags Magic Mountain. Its associated water park, Hurricane Harbor adds to the summer fun. Local parks are abundant in Valencia Ca, and there has been considerable care to preserve open space. This was a major feature intended for great Valencia living and was included in the Valencia Master Plan. By the time the last home is built in Valencia it is estimated that thirty percent of the community will remain as open space. What incredible Valencia living together with nature trails and parks. Valencia areas include the native oaks and the Santa Clara River channel. These areas will preserve the natural habitats of the native flora and fauna.
Valencia Living
Santa Clarita Real Estate and Homes – Pia Soper, Realty Executives Valencia
Copyright 2002 – 2013