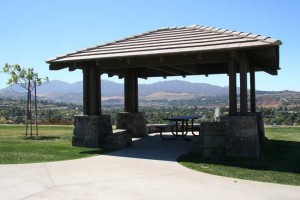 When you are looking at Canyon Country California real estate there are 5 Canyon Country CA neighborhoods to consider – Canyon Country 1, Canyon Country 2, Canyon Country 3, Sand Canyon and Rainbow Glen. See newest tracts in each neighborhood below.
For Parents:  Homes for sale Near Canyon Country CA Schools
Homes for sale Near Santa Clarita Schools
Please make your choice of Canyon Country CA neighborhoods below.  The pages will take you to the specific tract you may be looking for.
Canyon Country CA neighborhoods
Canyon Country CA Neighborhoods – Tracts – Newest
Canyon Country 1 neighborhood
Includes tracts such as Hawks Pointe, Falcon Ridge and Providence at Canyon Crest and the Solstice condos.
Canyon Country 2 neighborhood
Includes Winchester and Remington tracts at Stetson Ranch and the tracts in the Canyon Collection.
Canyon Country 3
neighborhood
Includes the lovely homes in the tracts of Fair Oaks Ranch. This is one of the newest Canyon Country CA neighborhoods and where there is also new construction taking place.
Sand Canyon neighborhood
This neighbohood is primarily a luxury home and ranch property neighborhood, the newest tracts of which are The Preserve and Robinson Ranch.
Rainbow Glen neighborhood
Newest neighborhoods are the tracts of Monterey and Shadow Oaks. This Canyon Country neighborhood also has the American Beauty Village  condos and American Beauty Classics Town Homes.
Canyon Country CA neighborhoods offer a variety of homes for sale.  Canyon Country may sometimes be considered as reflecting the  "independent spirit" of Santa Clarita.
Here your choices of neighborhoods vary from condos, town homes and single family just like anywhere else.  However, here if you wish to live in a planned community with home owners association fees and rules and regulations, you can.  But you can also live in tracts where no such fees or rules exist.  If you like living on land or wish to find luxury homes, custom homes, and horse property, you can find it in the Canyon Country neighborhoods above.  Newer and older neighborhoods exist and price ranges vary from around $100,000 to well over $1,000,000.  There is something for everyone!
Canyon Country CA Neighborhoods – Homes for Sale
[idx-listings linkid="353617″ count="10″ showlargerphotos="true"]
Canyon Country CA Neighborhoods – Homes for Sale – Tracts
Santa Clarita Real Estate and Homes – Pia Soper, Realty Executives Canyon Country