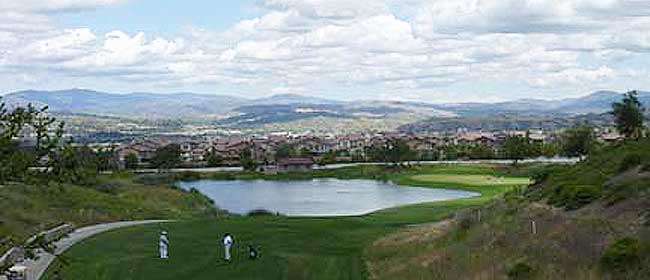 Santa Clarita Communities
Santa Clarita communities  to consider when looking for Santa Clarita Real Estate are found in Northern Los Angeles County in the Santa Clarita Valley. The communities are within half an hour or so of the center of Los Angeles or San Fernando Valley.  In other words, you don't have to live in the "big smoke" to enjoy the amenities of a big city.
Santa Clarita Real Estate Communities
That does not mean  that  the Santa Clarita communities don't have their own restaurants, shopping centers, recreation areas, fun parks, parks etc. They do. See Santa Clarita Living.
The Santa Clarita communities and the city of Santa Clarita CA as a whole, are deemed to be some of the safest cities in California.  You will find homes for sale in the  Santa Clarita  communities  of  master planned communities such as Stevenson Ranch and Valencia CA. There are the equestrian communities of Agua Dulce , Acton , Sand Canyon, Hasley Canyon and Canyon Country Ca. You will find a community that fits your lifestyle.
Similarly, perhaps you would like the unique communities of Saugus , Castaic, and Newhall.  No matter, you will find an area that you will find real estate in Santa Clarita that will suit your way of life!
 Santa Clarita Communities Within the Incorporated City of Santa Clarita
Valencia 
Newhall
Saugus 
Canyon Country 
Sand Canyon

Santa Clarita Communities  in the Unincorporated, Adjacent Areas of the City of Santa Clarita
Stevenson Ranch
Castaic
Agua Dulce 
Acton
Fair Oaks Ranch
Hasley Canyon
Tesoro del Valle
Santa Clarita Communities in the Santa Clarita Valley – Map
Santa Clarita Communities – Unifying Feature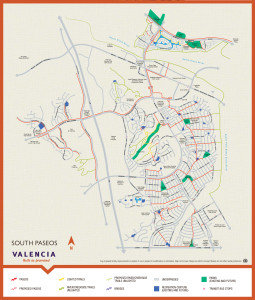 One of the most loved features of whole community are the trails and paseos.  The Santa Clara River Trail, the San Francisquito Creek Trail and the Valencia paseos (Valencia paseo system and map) add up to approximately 60 miles of walking and biking trails.
These trails unify the Santa Clarita communities and encourage the use of the outdoors.  Something that is certainly enjoyed in the Mediterranean climate Santa Clarita enjoys.  The Santa Clarita communities are also  located within easy driving distance of the coastline and beaches, and local mountains for those who enjoy nature, snow, beach and ocean activities. For your convenience,  FIND one of your favorite communities of Santa Clarita CA  below.
Santa Clarita Communities
Santa Clarita Real Estate and Homes – Pia Soper, Realty Executives Santa Clarita