Acton CA Community Information
The Acton CA real estate community is located on the 14 freeway going north/east from Santa Clarita to Palmdale and Lancaster. The Acton CA real estate area is a corridor of land that is situated between national forest lands and mountains. Elevations are mostly over 3,000 feet. This means the climate differs significantly from Santa Clarita CA itself. Winters are cold and it often snows even though the snow does not stay on the ground for longer than a few days. Mountain High Ski Area is only about 30 minutes drive from here, and the winter storm clouds often hang over the area longer than elsewhere south. Summers are hot and rarely does the coastal marine layer make it to Acton. Take a look at the variety of homes in the commuity – Homes for sale Acton CA!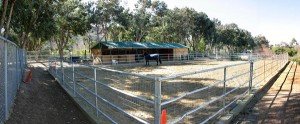 The community of Acton is a close knit community of of people who love animals and/or open space. Most homes are custom built on 5 acres or more. Homes tend to be over 2500 square feet in size. Parts of Acton are on a public water system but a large number of homes rely on wells their water supply. Similarly, although there are areas which are served with natural gas, in most cases propane is used. Sewage disposal is into underground septic systems. All in all, it could be said that the people who live here are very independent in nature, but feel a significant part of the Acton CA real estate community. There is a fierce attempt being made to keep the rural atmosphere alive and well in the area, and most residents want to maintain a western feel. Even McDonalds has a Western motif.
Acton CA Real Estate – Neighborhoods
| | | | |
| --- | --- | --- | --- |
| | | | |
| Acton Custom homes | Modular/Manufactured homes | Canyon Ranch | Country Way Estates |
| Crescent Ranch | Crown Meadow | Dolores Estates | Harwood Homes |
| Mountain View | Rancho De Los Caballeros | Rancho Santiago | Santa Claras |
| Stallion Meadows | Star Point Ranch | Sterling Ridge | Vista Del Monte |
Acton CA Real Estate – Schools
Acton has its own school district, Acton-Agua Dulce School District, and has an elementary school, a Junior High School called High Desert School, and Vasquez High School. Acton Elementary has been awarded the California Distinguished School award. Children are encouraged to join such clubs as the 4-H Club, Scouts and equine groups. The Country Journal, keep people informed of comings and goings and is supplied free to the community and local businesses.
Acton CA Real Estate – Homes
Although most Acton homes are custom built homes, there are a number of developments that have sprung up within the surrounds of the town. All these developments are supplied with a public water system and natural gas. The lot sizes tend to be around one acre, and horse facilities are common – mostly common riding trails. These trail often end up on the Pacific Crest hiking trail which also makes it way through the area.
Acton homes tend to be large custom homes on 2 or more acres. These homes tend to be over 2500 square feet in size but 1500 and 5000 square foot homes are also available. Homes sell between $300,00 and $1,000,000 with the occasional large parcel home even over 3 million. If you like horses and animals, enjoy looking at the stars at night, and want to get away form the hectic city life, Acton may just be right for you!
Acton CA Real Estate For Sale
Please click here to see all homes for sale Acton CA.
Acton Homes Recently Sold
[idx-listings linkid="220471″ count="25″ showlargerphotos="true"]
Acton Homes Currently Looking for Backup Offers
[idx-listings linkid="220473″ count="20″ showlargerphotos="true"]
Acton Homes Currently In Escrow
[idx-listings linkid="220474″ count="20″ showlargerphotos="true"]
Acton Homes For Sale

Today!

[idx-listings linkid="169207″ count="10″ showlargerphotos="true"]
Santa Clarita Real Estate Communities
Acton CA Real Estate
Santa Clarita Real Estate and Homes – Pia Soper, Realty Executives Acton