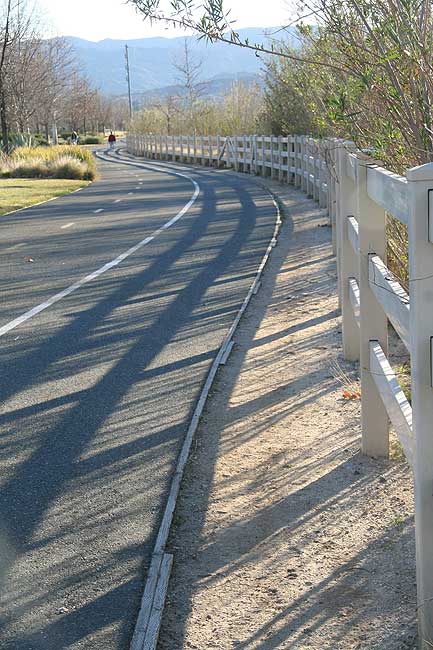 Listed below are the 15 different Valencia CA neighborhoods . All have their own individual character to suit your style and lifestyle! Valencia CA homes for sale may be found in many different price ranges and can suit many budgets. Valencia CA homes in these neighborhoods can be single family residences, condominiums or town homes or a combination of all of these. The first neighborhood was built in 1965 – Old Orchard. See: Valencia CA real estate information.
Neighborhoods continue to be built. The most recent are West Hills, West Creek and River Village.
Each of the Valencia CA neighborhoods are divided into tracts. Each of the Valencia CA tracts have homes designed with several different floor plans. These homes often have different elevations to vary the look on the street.
While the homes do look different, the character of each tract is maintained by keeping to a particular architectural style. Styles include Tuscan, Cape Cod, Bungalow, and Mediterranean to mention just a few. You will find homes for sale in Valencia CA that will suit nearly every kind of lifestyle.
If you enjoy outdoor activities there are many parks within walking distance of any of the homes in a Valencia CA neighborhood. It is one of the greatest reasons that families come and purchase Valencia CA real estate. Parents, children, and families and friends find the atmosphere of the neighborhoods calm, safe and inviting. Paseos join shopping areas with homes, schools, parks, and home owner association recreation facilities.
List of Valencia CA Neighborhoods
A list of Valencia CA neighborhoods can be found below. Please click on your neighborhood of interest to find information on the neighborhood. Find tracts in the neighborhood, see floor plans and photos, and get further information on each tract.

Valencia CA Copperhill
Valencia CA North
Valencia CA Northbridge
Valencia CA Northpark
Valencia CA River Village
Valencia CA Tesoro Del Valle
Valencia CA West Creek
Valencia CA West Hills
Valencia CA Neighborhoods
Valencia CA Real Estate – Pia Soper, Realty Executives Valencia