The Valencia Ca real estate market  – Townhomes and Condos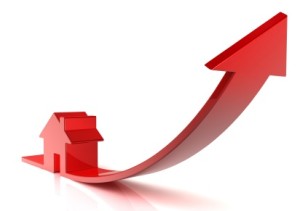 The Valencia Ca real estate market for townhomes and condos is very easy to interpret from the graphs below.  It is all in favor of the sellers!  Real Estate in Valencia CA market trends follow along the same lines as for single family homes (See Valencia Ca real estate market SFR) through April 5, 2013.  For any dates beyond this follow Valencia Real Estate Market Trends SFR where the data is updated on a weekly basis.
If there is any different trend emerging you will find it on that page.  How's the Santa Clarita real estate market is a quick overview of the market the whole Santa Clarita Valley is experiencing.  For a  full report on the changes in Santa Clarita and it's communities, take a look at the Santa Clarita housing market 2013 report.
The update however for this week ending April 5,  2013 is that  the Valencia Ca real estate market shows the median price rising dramatically since the beginning of the year.
The total inventory is dropping significantly, and the median price has been rising steadily from its low in about May of 2012.  While the number of days of a home on the market rose in the early part of the year (winter period perhaps influencing?) this has now also turned around and has dropped dramatically.
The Valencia Ca real estate market "heat index" which measures the speed at which the market is turning, has shown another steep rise after a steady progression upwards since a year ago.
We have incorporated the data from zip codes 91354, 91355 and 91381.  Each of the zip codes independently follow the same market trends as we see  below.
What does the Valencia Ca Real Estate Market Show?
Valencia Ca Sellers
With the prices steadily rising this Spring and probably into the Summer, we will probably see many owners of townhomes and condos who have been underwater with their loans, finding some breathing room.  With equity in their homes, these sellers will find ways to either refinance at the low interest rates still available out there, OR they will be selling if they want or need to move up to a larger home.  This will hopefully also fuel an increase in the demand for single family homes and the Valencia Ca real estate market for single family homes will also continue to blossom for those home owners and potential sellers.
Look at Search Valencia condos townhomes for sale, to see what homes are being listed for.   What is the value of my Valencia Home?
Valencia Ca Buyers
For those buyers asking "how's the real estate market in Santa Clarita, the answer is that the Valencia Ca real estate market is not being kind to buyers, just as it is not being kind to buyers in most major metropolitan areas of the U.S.  Increasing prices are being fueled primarily by the dramatic drop in number of homes for sale.  The Valencia townhome and condo market is dominated by first time home buyers, and investors.  Investors have cash and are out-competing FHA buyers and those offer with loans.  Buyers who saw an opportunity to buy with the lower prices and low interest rates, now see a market place where those low prices are disappearing.  Multiple offers create fierce competition among all buyers.  We are likely to see this continue.
At this time it appears that if you can, buy now.  Search Valencia condos townhomes for sale here.
Valencia Ca Real Estate Market

© Copyright Pia Soper  2002 -2013
Pia Soper  Santa Clarita Real Estate and Homes