Search Valencia North Homes for Sale – Available Today!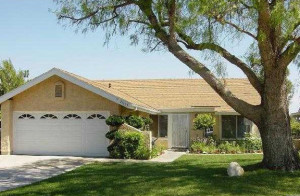 Welcome to the MLS listing page for Valencia North homes for sale.  You will find all the Valencia North Neighborhood homes for sale listed here!. The listings are updated constantly, directly from the MLS. You can refine your search by changing parameters like bedrooms and price, in the left column under the "Search" tab. If you wish to see the results in the left column, click the "Results" tab. Otherwise, you can click on the map icons and a short description will pop up. Click on that, or on an address in the results column and a full description, including aerial maps and school information will open. It's simple and easy to use!
TAKE A LOOK at more information on the Valencia North neighborhood tracts and homes
RETURN to "Search By Neighborhood" to search other Valencia or Santa Clarita neighborhood houses for sale.
I will be happy to show you any home for sale.  Please call or text me @ 661 645 5556.
Valencia North 
Valencia North is community is located off Bouquet Canyon Rd and Newhall Ranch Road.  These homes are attractive to those who want to live  in Valencia but do not wish to live within a community governed by home owner's associations.  Many homes have wonderful views over Santa Clarita.  A little further from freeways these homes are more affordable than Valencia 1 and other Valencia neighborhoods. To see more information on Valencia North please click here. 
[idx-listings community="Valencia North" statuses="1,2″ propertytypes="513″ orderby="SalePrice" orderdir="DESC" count="50″ showlargerphotos="true"]
Valencia Neighborhoods
Find homes for Sale in another Santa Clarita areas
Please click an area for current listings in that area
DID YOU FIND A HOME HERE? HAVE QUESTIONS?
OR TEXT OR CALL PIA @ 661 645 5556
Valencia North Homes for Sale
[idx-listings linkid="210425″ count="5″ showlargerphotos="true"]