Homes for Sale Near Canyon Springs Community Elementary School
"Which homes for sale near Canyon Springs Community Elementary School, Canyon Country CA  would mean my children could attend this California Distinguished school?" Please scroll down for school information and Canyon Springs Community Elementary School website.  Click here for other homes for sale near Santa Clarita Schools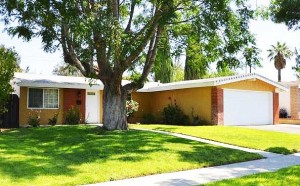 This is one of the most important of many questions parents ask when beginning their Santa Clarita real estate search for homes for sale near Canyon Springs Community Elementary School in Canyon Country CA.
It is both disappointing, and a waste of precious time if you find  homes for sale near Canyon Springs Community Elementary School you love, and believe that your child can attend, only to find out it is not within the schools attendance boundaries.
Homes for Sale Now!
Near Canyon Springs Community ElementarySchool
Look without wasting your time.  See all homes for sale near Canyon Springs Community Elementary School. Page is constantly updated and includes Santa Clarita homes for sale in the community of Canyon Country CA within the city of Santa Clarita CA.
Please be aware that high school boundaries can change.  Please verify address with school district prior to completing your purchase.
Homes for sale found in the following areas near Canyon Springs Community Elementary School will be within the school attendance boundary:
Canyon Country CA
Areas  with homes for sale near Canyon Springs Community Elementary School within the school boundaries include but are not limited to the neighborhoods of:
North Oaks Lower
Confetti Condos
Homes to be found for sale near Canyon Springs Community Elementary School include entry level condos, and entry level single family tract homes close to the center of Canyon Country CA.
Core Values
Mission Statement
Students Children are our most valued resource. At Canyon Springs School students are given equal opportunities to acquire a comprehensive education that enhances their ability to become productive citizens. We encourage children to succeed by creating a secure learning climate that values self-worth and celebrates diversity. Our ultimate goal is to prepare our students to become life-long learners and to have the opportunity to be leaders of a 21st century society built on communication and technology. Parents A child's success is directly related to parental involvement. Parents provide an essential foundation that allows their children to achieve their fullest potential. Parents are active participants in the decision making process that supports our school goals. Like our students, parents are given educational opportunities to insure learning over a lifetime. Staff The Canyon Springs staff is dedicated to providing an environment that promotes high expectations. Together we challenge students to take responsibility for their learning. Our staff works with parents, students, and the community to form a shared leadership and works cooperatively to attain school goals. We strive to appropriately monitor and allocate site funds and resources. As a staff we remain united to help our diverse student population grow individually and offer a curriculum that fosters enthusiastic learning. Community The community surrounding Canyon Springs plays an important part in our success. We operate as a true community school, with access to school facilities and an open line of communication. Our goal is to encourage community involvement in the school by promoting a sense of mutual investment in the education of our children.
Profile of Canyon Springs Community Elementary School
Click here for school website
19059 Vicci Street
Canyon Country, CA  91351
Phone: (661) 252-4322
Fax: (661) 252-0974
Grades: K – 12
School Type: Public
Click here for details
Click here for Ranking of Canyon Springs Community Elementary School
To view your selection of Santa Clarita homes for sale near Canyon Springs Community Elementary School Canyon Country CA  today, contact Pia Soper, your local Santa Clarita real estate agent in Canyon Country CA,  and Santa Clarita CA today!  661 645 5556
CLICK HERE TO SEE ALL HOMES FOR SALE NEAR CANYON SPRINGS COMMUNITY ELEMENTARY  SCHOOL  – ATTENDANCE ZONES, CANYON COUNTRY CA
---
Author: Pia Soper
Article Source: Pia Soper
Article Title:  Homes for Sale near Canyon Springs Community Elementary School  Canyon Country, CA
---
Homes for Sale near Canyon Springs
Community Elementary School – Canyon Country CA