Homes for Sale Near Wiley Canyon Elementary School
"Which homes for sale near Wiley Canyon Elementary School, Newhall,  CA  would mean my children could attend this high scoring school?"  Please scroll down for school information and Wiley Canyon elementary School website.  See all Santa Clarita schools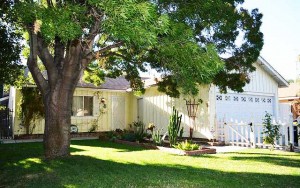 This is one of the most important of many questions parents ask when beginning their search for homes for sale near Wiley Canyon Elementary School, Newhall,  CA.
It is both disappointing, and a waste of precious time if you find  homes for sale near Wiley Canyon Elementary School that you love, and believe that your child can attend, only to find out it is not within the schools attendance boundaries.
Homes for Sale Now!
Near Wiley Canyon Elementary School
Look without wasting your time.  All homes for sale near Wiley Canyon Elementary School. Page is constantly updated and includes homes in areas Stevenson Ranch CA, and Newhall CA.
Please be aware that boundaries can change. Before making your final decision on your home, please contact the school district for final verification.
Homes for sale found in the following areas near Wiley Canyon Elementary School will be within the school attendance boundary:
Stevenson Ranch CA
If you love this community as the place to find your new home, homes for sale near Wiley Canyon Elementary School include lovely semi custom homes in gated and non gated neighborhoods, large executive single family homes, other wonderful safe neighborhoods of single family residences, town homes and condos.  As with the neighborhoods in Valencia CA,  the homes for sale you will find in this community will impress you with their spectacular views over the city of Santa Clarita Ca.
Newhall, CA
As one of the oldest of the Santa Clarita CA communities, this particular area has distinctly different styles of homes near Wiley Canyon Elementary School.   These homes can vary from early California style bungalows, to newer tract homes on hillsides with views over Santa Clarita CA and secluded homes among old oak trees.  Gated town homes and condominiums are also available.
There are good reasons to look at homes for sale near Wiley  Canyon Elementary School.  See school website.
Core Values
Mission Statement

Wiley Canyon School is committed to providing a safe learning environment that empowers students to make positive contributions to society.

We believe:

Wiley Canyon is a school where learning and academic achievement is a partnership among students, staff, parents, and the community.

 students experience success in a positive, healthy environment with a highly qualified staff who model respect, patience, and compassion.

 our curriculum is standards based and ever changing to accommodate the needs of our student population.

 staff utilizes a variety of teaching strategies and incorporate technology and the arts across the curriculum.

 intervention and enrichment opportunities exist and are essential components to a well rounded educational experience.

 students discover an inner passion for learning by believing in their ability to achieve personal goals while striving to reach their highest potential.
Profile of  Wiley Canyon Elementary School
23:1    STUDENT-TEACHER RATIO
Click here for details.
Click here for Wiley Canyon Elementary School Test scores
To view your selection of homes for sale near Wiley Canyon Elementary School, Newhall,  CA  today, contact Pia Soper, your local real estate agent in Stevenson Ranch  CA and Newhall, CA today!  Text or call Pia at 661 645 5556   Click here to learn more
[idx-listings linkid="339046″ count="10″ showlargerphotos="true"]
---
Author: Pia Soper
Article Source: Pia Soper
Article Title:  Homes for Sale near Wiley Canyon Elementary School – Newhall  CA
---
Homes for Sale near Wiley Canyon Elementary School, Newhall CA