Homes for Sale Near Valencia High School
"Which homes for sale near Valencia High School, Valencia CA  would mean my children could attend this high scoring school?" Please scroll down for school information and Valencia High School website.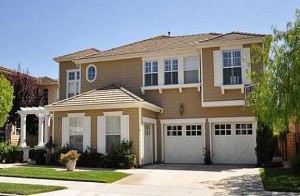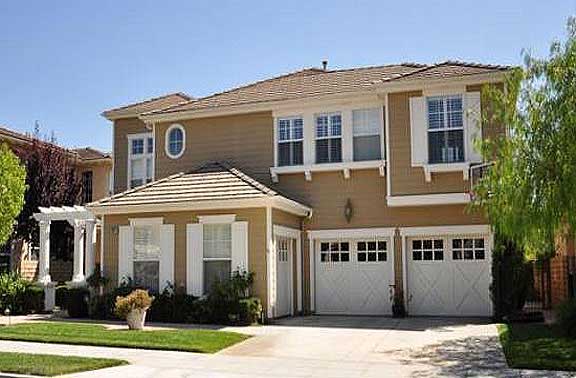 This is one of the most important of many questions parents ask when beginning their search for homes for sale near Valencia High School in Valencia CA.
It is both disappointing, and a waste of precious time searching Santa Clarita Real Estate if you find  homes for sale near Valencia High School you love, and believe that your child can attend, only to find out it is not within the schools attendance boundaries.
Homes for Sale Now!
Near Valencia High School
Look without wasting your time.  All homes for sale near Valencia High School. Page is constantly updated and includes Santa Clarita homes in areas of Valencia CA, Saugus CA and Castaic CA within the city of Santa Clarita CA.
Please be aware that high school boundaries can change.  Please verify address with school district prior to completing your purchase.
Homes for sale found in the following Santa Clarita real estate areas near Valencia High School will be within the school attendance boundary:
Valencia CA
Homes for sale near Valencia High School and within it's attendance boundaries are found in Teroro Del Valle, Northbridge, North Park, Valencia Bridgeport among others.  You will find condos, town homes, executives homes and single family tract homes within it's boundaries.  Many homes have beautiful views over the Santa Clarita Valley and Valencia CA.  Most homes have been built since 1995 and some of the newest homes are found in new home developments in the West Hills area of Valencia in the Valencia Copperhill neighborhoods.
Saugus CA
A small number of Santa Clarita homes for sale near Valencia High School are also found in Saugus CA.  Newer executive style homes on hillsides overlooking the San Fransisquito Canyon in Hidden Ranch (Pacific Hills) also are within the Valencia High School attendance boundaries. These homes are elegant, and with large square footages.
.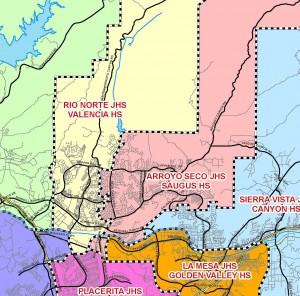 Core Values
Mission Statement

We prepare students to meet the challenges of the future and to become responsible

citizens through relevant learning opportunities, community involvement, innovative

technology, and teamwork. Each student will develop the knowledge, skills, and

character necessary to succeed.




Valencia High School Values Statement
CARING Every person has value and feels supported.
RESPECT Every person makes unique contributions, which we recognize and
appreciate. Everyone contributes to maintaining a clean and beautiful
campus.
INTEGRITY Every person strives to demonstrate responsibility, positive character and
honesty in his/her life and to reinforce it in others.
LEARNING Every student can learn. We hold high expectations for success of all
students and staff. We promote creativity and innovation. Every student
will be given an equal opportunity to participate in our educational
programs.
RELEVANCY Every member of our educational community promotes lifelong learning
through a curriculum that is relevant to the needs of today's world.
SAFETY Every student has the right to learn. Every teacher has the right to teach.
School is a place where all feel
Profile of Valencia High School
Click here for school website
Grades: 9 – 12
School Type: Public
Click here for details
Click here for Ranking and test scores of Valencia High SchoolTo view your selection of homes for sale near Valencia High School Valencia CA  today, contact Pia Soper, your local real estate agent in Saugus CA, and Valencia CA, today!  Text or call Pia at 661 645 5556.  Click here to learn more about Santa Clarita CA
We're sorry, but there's nothing to display here; MLS data service is not activated for this account.
CLICK HERE TO SEE MORE LISTINGS IN ATTENDANCE BOUNDARIES OF VALENCIA HIGH SCHOOL VALENCIA CA
---
Author: Pia Soper
Article Source: Pia Soper
Article Title:  Homes for Sale near Valencia High School – Valencia CA
---
Homes for Sale near Valencia High School