Homes for Sale Near Saugus High School
"Which homes for sale near Saugus High School, Saugus CA  would mean my children could attend this well scoring school?" Scroll down for school information.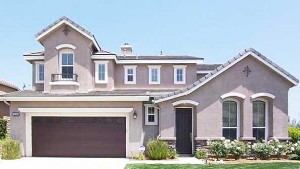 This is one of the most important of many questions parents ask when beginning their search for homes for sale near Saugus  High School in Saugus CA.
It is both disappointing, and a waste of precious time if you find  homes for sale near Saugus High School you love, and believe that your child can attend, only to find out it is not within the schools attendance boundaries.
Homes for Sale Now!
Near Saugus High School
Look without wasting your time.  All homes for sale near Saugus High School. Page is constantly updated and includes homes in areas of Saugus CA within the city of Santa Clarita CA.
Please be aware that high school boundaries can change.  Please verify address with school district prior to completing your purchase.
Homes for sale found in the following areas near Saugus High School will be within the school attendance boundary:
Saugus CA
A great assortment of homes to choose from.  Saugus homes are more affordable than Valencia homes with greater square feet for the price and larger yards for the most part.  You will find condos, town homes, lovely executive homes, horse property, and tract homes for sale in this high school district.
Valencia CA
Valencia North homes are also included within the boundaries of Saugus High School.  These include single family residences which are a little older but some have commanding views over Santa Clarita CA.  Lovely mature trees and wide streets characterize these neighborhoods. These homes are found west of Seco Canyon Blvd and north of Bouquet Canyon Rd.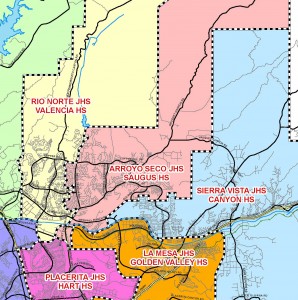 Core Values
Develop relationships with members of the local community and value the influence they can have on every student's future. Seek input from parents and business leaders as well as staff members.

Set goals and expectations for all students to meet a level of proficiency in essential standards. Dedicate a personal philosophy to encourage every student to understand perseverance and the notion of "never giving up".

Encourage all areas of development in every student – be there, be ready to listen, be willing to mentor. Be interested in the well being of every student.

Foster collaboration every day. Working together in unison is the single greatest effort a staff can give to impact student achievement and continuous school improvement.

Celebrate the integrity and worth of each individual and esteem the diverse cultures, talents and skills that each individual brings to our community. Uniqueness fosters pride and that pride brings about a greater self-respect.

Build relationships that foster a trusting, thoughtful, caring school community. Value interaction and communication. Take time to know your population. Recognizing the makeup of your staff strengthens a team's capabilities.

Promote character every chance you get. Incorporate trustworthiness, respect, responsibility, fairness, caring, and citizenship in school-wide expectations. Develop character curriculum and recognize students who exhibit these traits.

Search out challenging opportunities to change, grow, innovate, and improve the school by encouraging people to look beyond their own job descriptions. Treat every task as an adventure. When you empower people, you set the stage for a brighter tomorrow.

No Student
Ignored

We will promote a school-wide belief in all students and offer appropriate support for each. No student should ever be overlooked when it comes to his or her academic, social and career needs.
Profile of Saugus High School
Click here for school website
Grades: 9 – 12
School Type: Public
Click here for details
Click here for Ranking of Saugus High School
To view your selection of homes for sale near Saugus High School Canyon Country CA  today, contact Pia Soper, your local real estate agent in Saugus CA, and Valencia CA, today!  Text or call Pia at 661 645 5556.  Click here to  get a list of schools and learn more about homes for sale near Santa Clarita Schools.
[idx-listings linkid="340314″ count="10″ showlargerphotos="true"]
---
Author: Pia Soper
Article Source: Pia Soper
Article Title:  Homes for Sale near Saugus High School  Saugus CA
---
Homes for Sale near Saugus High School – Saugus CA