Homes for Sale Near North Park Elementary School
"Which homes for sale near North Park Elementary School, Valencia, CA  would mean my children could attend this very high scoring school?" Please scroll down for school information and North Park Elementary School website.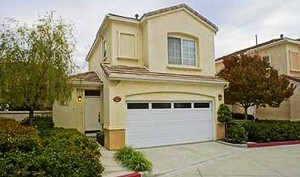 This is one of the most important of many questions parents ask when beginning their search for homes for sale near North Park Elementary School Valencia , CA.  The school is located within the Saugus Union School District.
It is both disappointing, and a waste of precious time if you find  homes for sale near  North Park Elementary School you love, and believe that your child can attend, only to find out it is not within the schools attendance boundaries.
Homes for Sale Now!
Near  North Park Elementary School
Look without wasting your time.  All homes for sale near  North Park Elementary School. Page is constantly updated and includes homes in areas of  Valencia CA.
Please be aware that boundaries can change. Before making your final decision on your home, please contact the school district for final verification.
Homes for sale near  North Park Elementary School found in the following areas,  will be within the school attendance boundary:
 Valencia CA
Homes for sale near North Park elementary school include, but not limited to,  homes in tracts such as:
Courthome Collection town homes
Village Walk town homes
Mayfair patio homes
Shutters stand alone town homes
Sunset Ridge single family homes
There are good reasons to look for homes for sale near  North Park  Elementary School.  Click here for school website.
Core Values
Mission Statement
In our quest for excellence, the North Park family empowers students, staff and parents to educate children to become responsible citizens contributing to the positive improvement of our world in the "twenty first century.  This mission statement is the foundation on which North Park builds its school culture where high expectations, academic excellence,and pride resonate throughout the campus.  "Family" is very important to our teachers, classified employees, site administrators, school psychologist, parents, and students, where all believe that it takes the entire community to empower children to reach their potential in a safe, caring, dynamic learning environment.

Recognized as "A California Distinguished School," North Park has an upbeat, enthusiastic atmosphere where children and adults enjoy coming each day.  Ideas are freely shared and encouragement is always given.  The North Park community firmly believes that "Learning is a Celebration."  Parent volunteers are integral to North Park's success and are encouraged to help staff and children celebrate accomplishments and promote the expectation that all children can and will learn!

 
Profile of  North Park Elementary School
Grades K – 7
Click here for details
  STUDENT-TEACHER RATIO
22:1
Click here for  North Park Elementary School rankings.
To view your selection of homes for sale near  North Park Elementary School Valencia  CA  today, contact Pia Soper, your local real estate agent in Valencia,  CA  today!  Text or call Pia at 661 645 5556.   Click here to learn more about Santa Clarita CA
[idx-listings linkid="339742″ count="10″ showlargerphotos="true"]
---
Author: Pia Soper
Article Source: Pia Soper
Article Title:  Homes for Sale near  North Park Elementary School – Valencia CA
---
Homes for Sale near  North Park Elementary School – Valencia, CA