Homes for Sale Near Castaic Middle School
PLEASE NOTE: Castaic High School is to open FALL 2014. Until then all students will attend Valencia High School.   See Castaic Union School District
"Which homes for sale near Castaic Middle School, Castaic CA  would mean my children could attend this school?" Please scroll down for school information and Castaic Middle School website.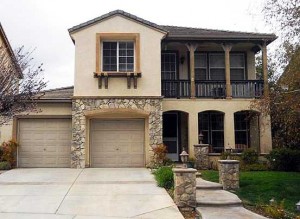 This is one of the most important of many questions parents ask when beginning their search for homes for sale near Castaic Middle School in Castaic CA.
It is both disappointing, and a waste of precious time if you find  homes for sale near Castaic Middle School you love, and believe that your child can attend, only to find out it is not within the schools attendance boundaries.
Homes for Sale Now!
Near Castaic Middle School
Look without wasting your time.  All homes for sale near Castaic Middle School Castaic CA. Page is constantly updated and includes homes in areas of Castaic CA within the city of Santa Clarita CA.
Please be aware that high school boundaries can change.  Please verify address with school district prior to completing your purchase.
Homes for sale found in the following areas near Castaic Middle School will be within the school attendance boundary:
Castaic, CA
All homes in Castaic will be in the attendance boundary of Castaic Middle School.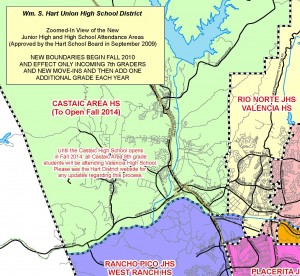 Core Values
Castaic Middle School Mission Statement

It is the mission of Castaic Middle School, a nationally recognized School-To-Watch model school site, to provide a relevant,
rigorous and accessible curriculum through teaming and collaboration. We strive to develop relationships that make school
meaningful for all students as we work to close the achievement gap. Castaic Middle School is a place where parents and
community members are important and decisions are made in the best interest of all our students.
It is the vision of Castaic Middle School that students become creative problem solvers and collaborative thinkers with the
necessary skills for success in high school, college, and/or the workplace. Our goal is that Castaic Middle School students will
become responsible, ethical citizens and positive contributors to our democratic society and our diverse global community of
the 21st century.
Profile of Castaic Middle School
Click  here  for school website
Grades: 7 – 8
School Type: Public
Click here School for details
STUDENT-TEACHER RATIO
23:1
Click here for Ranking and test scores of Castaic Middle  School when available
To view your selection of homes for sale near Castaic Middle  School Castaic CA  today, contact Pia Soper, your local real estate agent in Castaic CA, and Valencia CA, today!  Text or call Pia at 661 645 5556.  Click here to learn more about Santa Clarita CA
[idx-listings linkid="341567″ count="10″ showlargerphotos="true"]
TO SEE ALL HOMES FOR SALE NEAR CASTAIC MIDDLE SCHOOL ATTENDANCE ZONE PLEASE CLICK HERE
---
Author: Pia Soper
Article Source: Pia Soper
Article Title:  Homes for Sale near Castaic Middle  School  Castaic, CA
---
Homes for Sale near Castaic Middle School – Castaic, CA