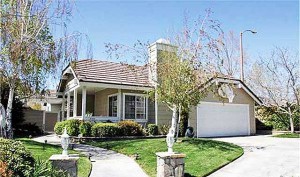 To see Valencia Bungalows homes for sale, please see below. Only Valencia Bungalows homes for sale are shown on this map. Please click "save this search"  to  receive emails of new listings coming up in the Valencia Bungalows tract. "Save this search" can be found under the large green button. Thank you!  I look forward to letting you know when a home in your favorite tract in Valencia comes on the market!   View:  Bungalows tract.
Valencia CA Neighborhoods            Valencia CA Real Estate.
Valencia 1 neighborhood tracts      All Valencia 1 neighborhood Homes for Sale
If you would like to see more than just Valencia Bungalows Homes for Sale please follow these links.
Valencia 1 Neighborhood Tracts – Single Family Home Tracts
Valencia 1 Neighborhood Tracts – Condominiums and Town Homes
Valencia 1 Neighborhood Tracts – Schools
Valencia Bungalows Homes for Sale – Valencia CA Real Estate
Santa Clarita Real Estate and Homes – Pia Soper, Realty Executives