Homes for Sale Near West Creek Academy
"Which homes for sale near West Creek Academy – Valencia, CA  would mean my children could attend this very high and top scoring school?" Please scroll down for school information and West Creek Academy website.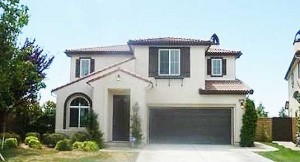 This is one of the most important of many questions parents ask when beginning their search for homes for sale near West Creek Academy Valencia , CA.  The school is located within the Saugus Union School District.
It is both disappointing, and a waste of precious time if you find  homes for sale near  West CreekAcademy you love, and believe that your child can attend, only to find out it is not within the schools attendance boundaries.
Homes for Sale Now!
Near West Creek Academy
Look without wasting your time.  All homes for sale near  West Creek Academy Valencia CA(link to page on web site). Page is constantly updated and includes homes in areas of  Valencia CA. Please be aware that boundaries can change. Before making your final decision on your home, please contact the school district for final verification.
Homes for sale near West Creek Academy found in the following areas,  will be within the school attendance boundary:
 Valencia CA
Homes for sale near West Creek Academy Valencia CA are located within the Valencia West Creek and West Hills  neighborhoods.  Homes for sale include, but are not limited to:
Castillo Series single family homes
Esperto town homes
Aria homes
Many of the Valencia homes have beautiful views over Santa Clarita CA and have the Valencia paseo system weaving between neighborhoods and recreation areas. There are good reasons to look for homes for sale near West Creek Academy.  Click here for school website.
Core Values
Mission Statement

At West Creek Academy,our goal is to provide a nurturing, well-rounded education that meets the academic, social, and physical needs of our students. Our teachers are highly qualified and fully credentialed by the State of California. As educators we constantly strive for
excellence. We are committed to providing our students with a challenging academic program, including our Advanced
Learning Program for Students (ALPS), aligned to the California State Standards that enable all students to achieve their fullest
potential. We also encourage our students to learn and follow the Six Pillars of Character: Caring, Citizenship, Fairness,
Respect, Responsibility and Trustworthiness. Additionally, we offer instrumental music and performing arts programs
(Pathway Programs) that will provide opportunities for West Creek students to connect with students from other countries,
cultures and classrooms. Foreign language, a secondary focus will further support the relationships made through music.
Please remember that our doors are always open and we welcome your ideas and comments. Working together, we will make
this school year a memorable and rewarding experience for your child. Tomorrow's future starts today and West Creek is your
child's Pathway to the Arts and Gateway to the World!

 
Profile of  West Creek Academy
Grades K – 8
Click here for details
  STUDENT-TEACHER RATIO 22:1
Click here for  West Creek Academy ranking and test scores.
To view your selection of homes for sale near West Creek Academy Valencia  CA  today, contact Pia Soper, your local real estate agent in Valencia,  CA  today!  Text or call Pia at 661 645 5556.   Click here to learn more about Santa Clarita CA
[idx-listings linkid="339724″ count="10″ showlargerphotos="true"]
---
Author: Pia Soper
Article Source: Pia Soper
Article Title:  Homes for Sale near West Creek Academy – Valencia  CA
---
Homes for Sale near West Creek Academy – Valencia CA